Creative iRoar Go Speaker
Creative iRoar Go Speaker
Bluetooth Speaker with SuperWide™ Technology
Features Intelligent Splash-proof Portable Bluetooth® Speaker with SuperWide™ Technology Redefining a Legacy A nod to the legacy of Roar speakers, the advent of the award-winning Creative iRoar Go is a testament to our engineers' relentless pursuit for innovation. Breaking boundaries...
Category:

08 - Creative, On Sale
Features
Intelligent Splash-proof Portable Bluetooth® Speaker with SuperWide™ Technology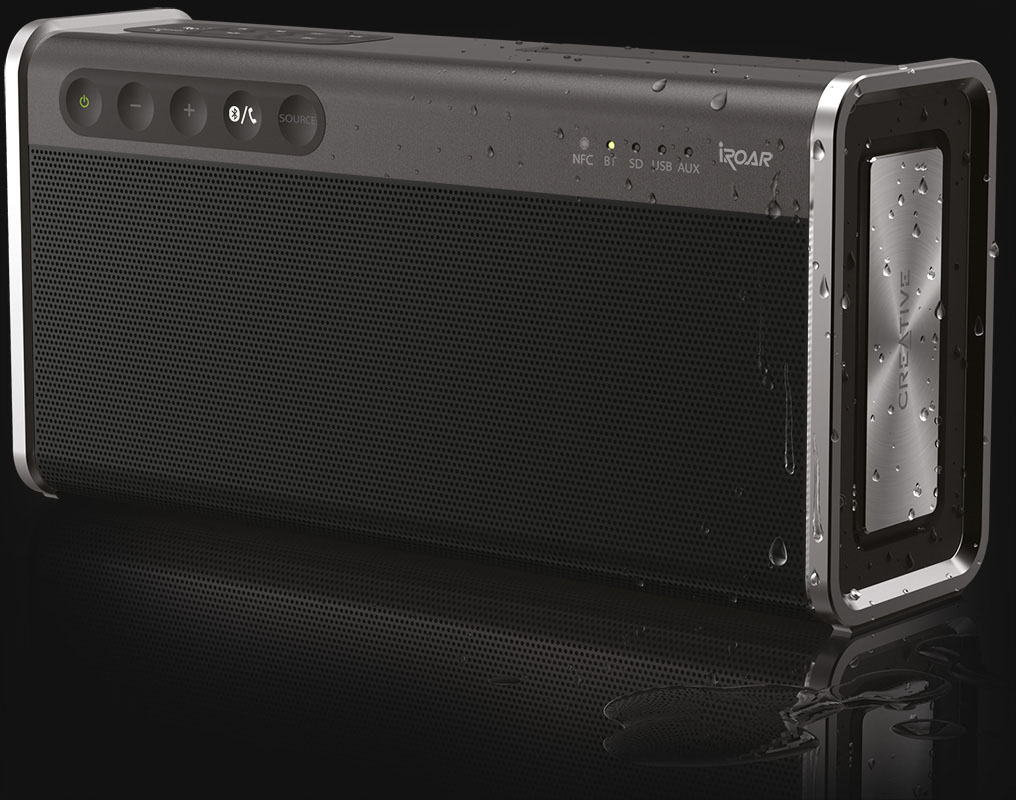 Redefining a Legacy
A nod to the legacy of Roar speakers, the advent of the award-winning Creative iRoar Go is a testament to our engineers' relentless pursuit for innovation. Breaking boundaries and pushing limits, the iRoar Go extols the virtues of Roar DNA, along with the same 5-driver design and bi-amp system - all tightly packed into the smallest acoustic chamber yet, without marring the critically acclaimed sound signature.
Your audio experience comes alive with depth and immersion that makes you appreciate the aural wonders of SuperWide™ technology. It delivers a sound stage so wide that you won't believe it's coming from this little speaker. Just like its bigger counterparts, the iRoar Go has wireless capabilities, and it multi-tasks as a built-in MP3/FLAC player, voice recorder, Bluetooth speakerphone, an external USB Sound Blaster sound card and a battery bank. Don't let its size fool you, for the iRoar Go is a fearless speaker that's not afraid of water. It is water-resistant with an IPX6 rating so no splashes can spoil your fun. Plus, there's an app that lets you customize the audio, the way you like it.
AUDIO
The Smallest and Lightest 5-driver Speaker
25% lighter and 40% smaller than the Creative iRoar, the iRoar Go is the world's smallest and lightest 5-driver Bluetooth speaker with built-in subwoofer, striking the best balance between portability and great audio.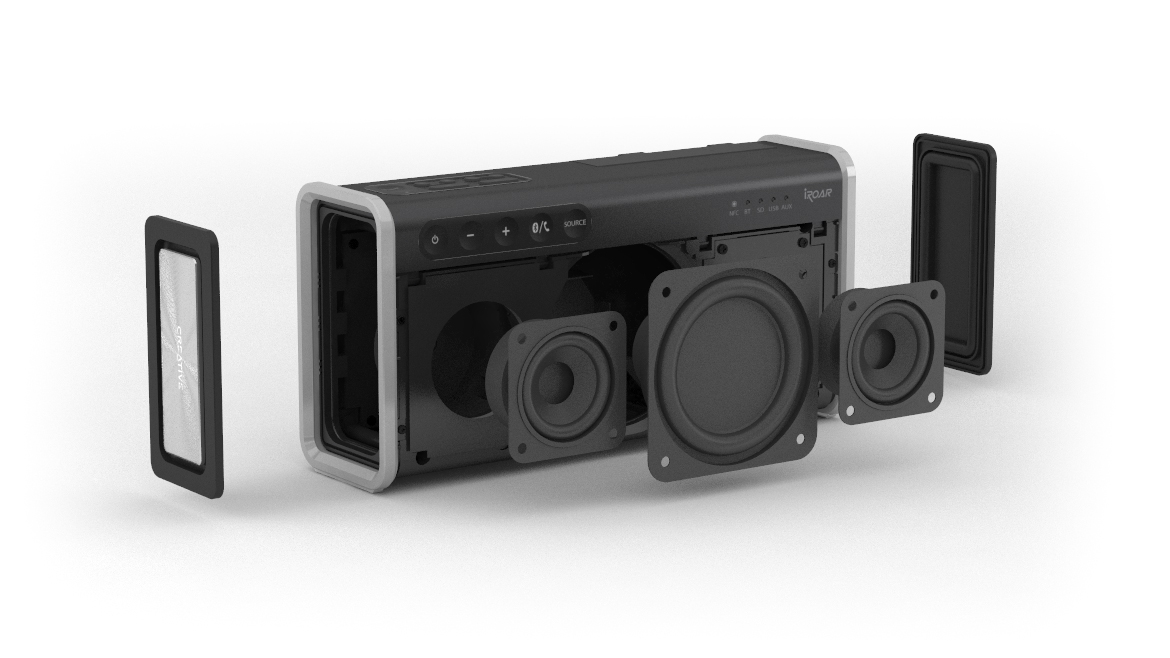 5-driver Speaker Design
From the two far-field tweeters, a powerful subwoofer and two unobstructed passive radiators, which are beautifully machine-finished, every element of the design is thoughtfully considered to enhance your audio experience.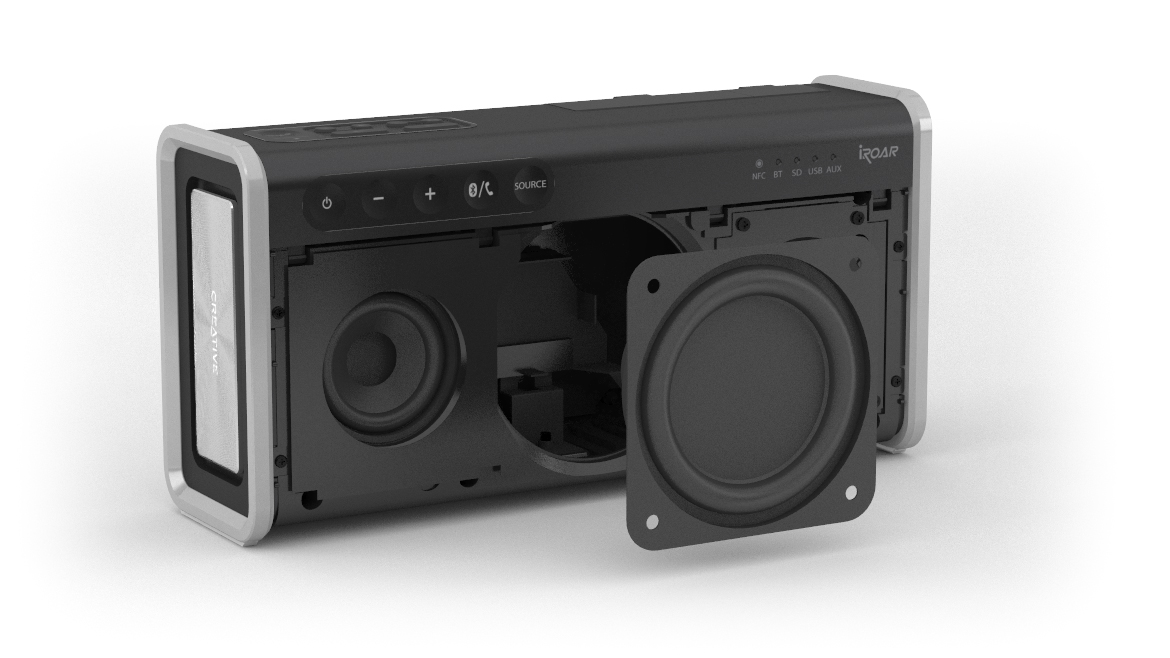 Clean, Powerful Bass
The built-in enhanced active 2.5″ Neodymium driver pumps out impressive mids and lows. Directing the audio upwards also stabilizes the speaker and provides for a wider sound stage that does not require the listener to be situated in the audio sweet spot.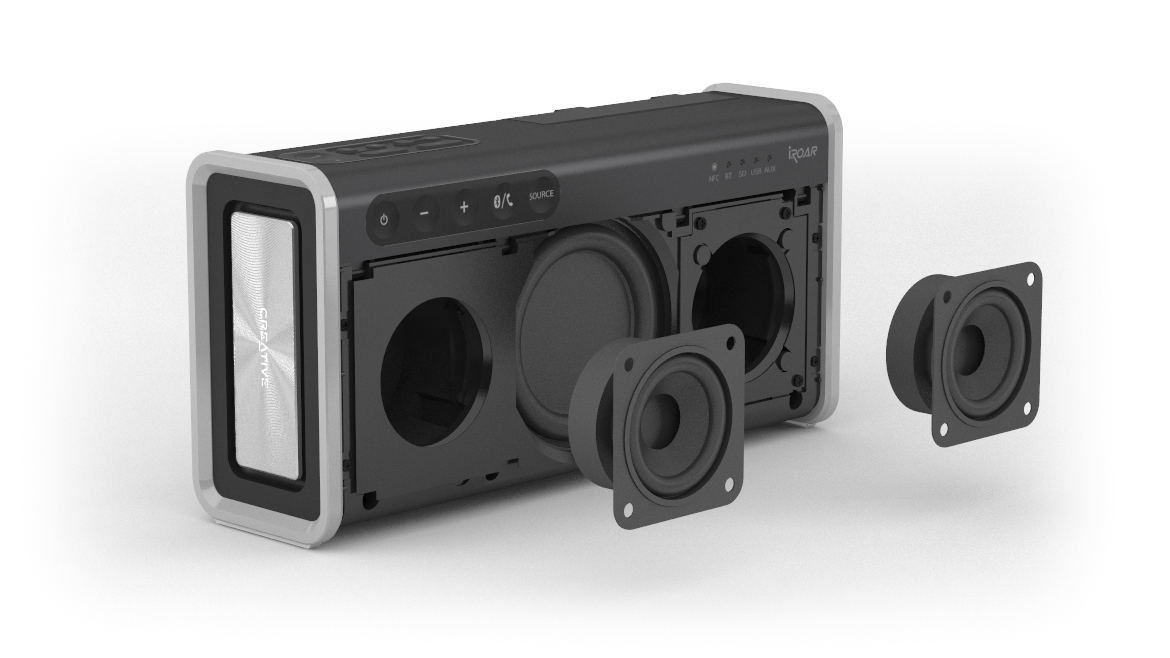 Compact, Powerful, High Frequency Drivers
Durable and lightweight high-frequency drivers deliver balanced highs. These dual 1.5″ premium drivers are also designed to provide far-field high-frequency dispersion.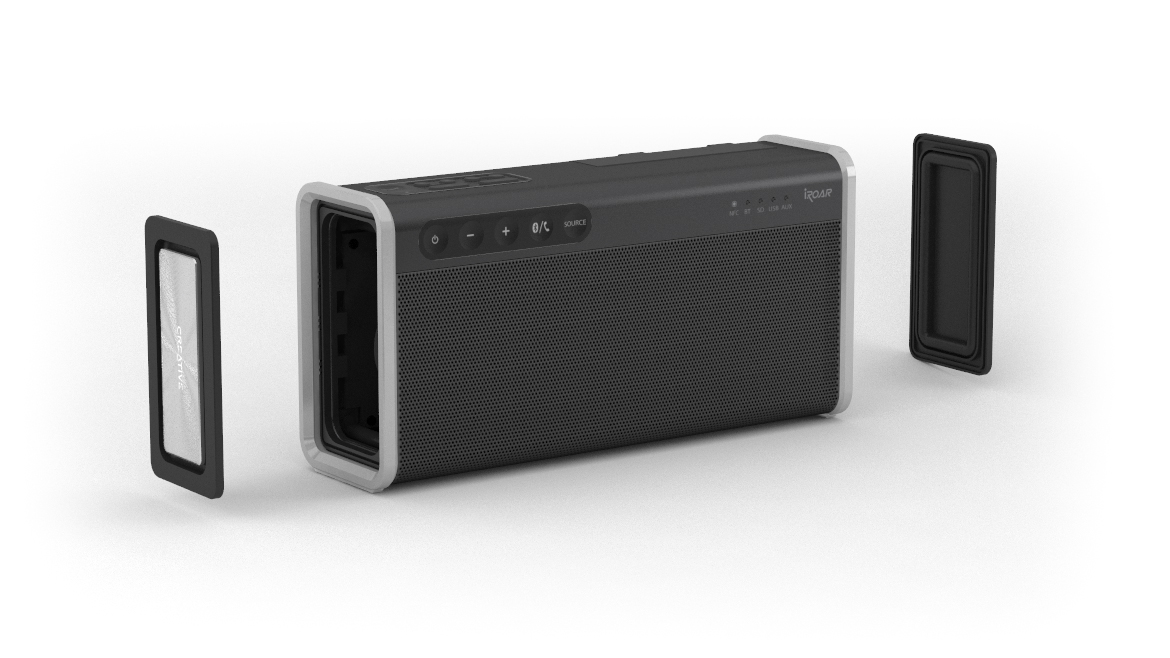 Passive Radiators
The passive radiators offer more bass enhancement and widening the soundstage.
Beautifully Machine-finished Passive Radiators
The iRoar Go features dual unobstructed passive radiators that deliver unparalleled bass reproduction for a speaker of its size. It not only sounds good, its glossy finish also adds a touch of iridescence to the look. The passive radiators pulsate mesmerizingly − users can now not only hear the bass, but they can actually feel and see the powerful bass in action. Plus, the dual brushed aluminum rings on the sides add that touch of class.
Bi-Amplified Design: Two Amps, Not One
Most portable speakers utilize a single amplifier to reproduce the entire audio spectrum. With a single amplifier design, much demand goes into reproducing the lows and mids, which compromises the delivery of the highs. On the other hand, the iRoar Go utilizes two amplifiers - one dedicated to driving lows and mids, and another is solely dedicated to deliver the high frequencies. This allows the speaker to produce uncompromisingly clear, high definition, and well-balanced music. The top-firing bass and mid-level driver is also laid horizontally, reducing the speaker's center of gravity, thus stabilizing it.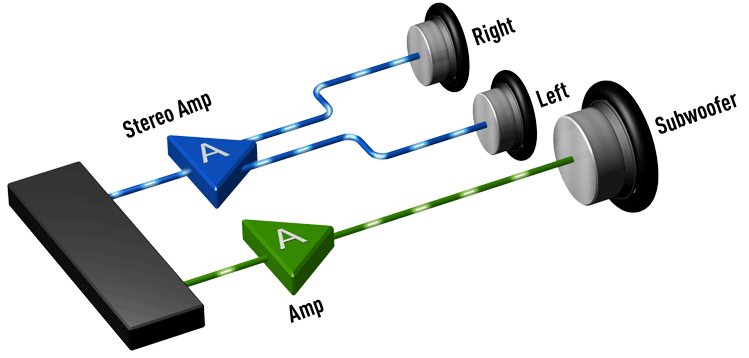 Dual Orientation
The iRoar Go offers dual orientation, with your convenience in mind. Whether it's horizontally or vertically placed, the iRoar Go adapts to your acoustic preferences. A horizontal placement lets you experience room-filling and balanced audio. Alternatively, a vertical placement has a smaller footprint but it produces louder and more directed audio and brings the controls on the back panel closer to your reach.
SuperWide Technology
The iRoar Go is our first speaker, incorporating the SuperWide technology that delivers a startlingly wide audio experience from a small device. This ground-breaking technology stretches audio beyond the limits of conventional acoustic design laws, as it requires a huge amount of acoustic power that's not possible for a speaker of this size. Our engineers have thoughtfully tuned the speaker as a holistic audio system where the algorithm must work intricately with the amplifiers and its architecture to deliver this magic behind its audio prowess.
Getting More Out of SuperWide Technology
Experience the performance of the SuperWide Technology and enjoy it in four different placement scenarios.
ROAR: Instant No-holds-barred Audio Power
Great for parties or where a larger audience needs to be addressed, the ROAR feature boosts the overall loudness and utilizes the speaker's built-in Digital Signal Processor (DSP) to intelligently widen audio output for a bigger and wider sound stage!
TeraBass: Intelligently Boosts Bass When Audio Levels are Low
Updated for the iRoar Go, ROAR mode now incorporates TeraBass processing and intelligently compensates for the human ear's loss of perceived bass and treble details during low playback level as well - dramatically improving the fullness and clarity of your music even at whisper low volumes.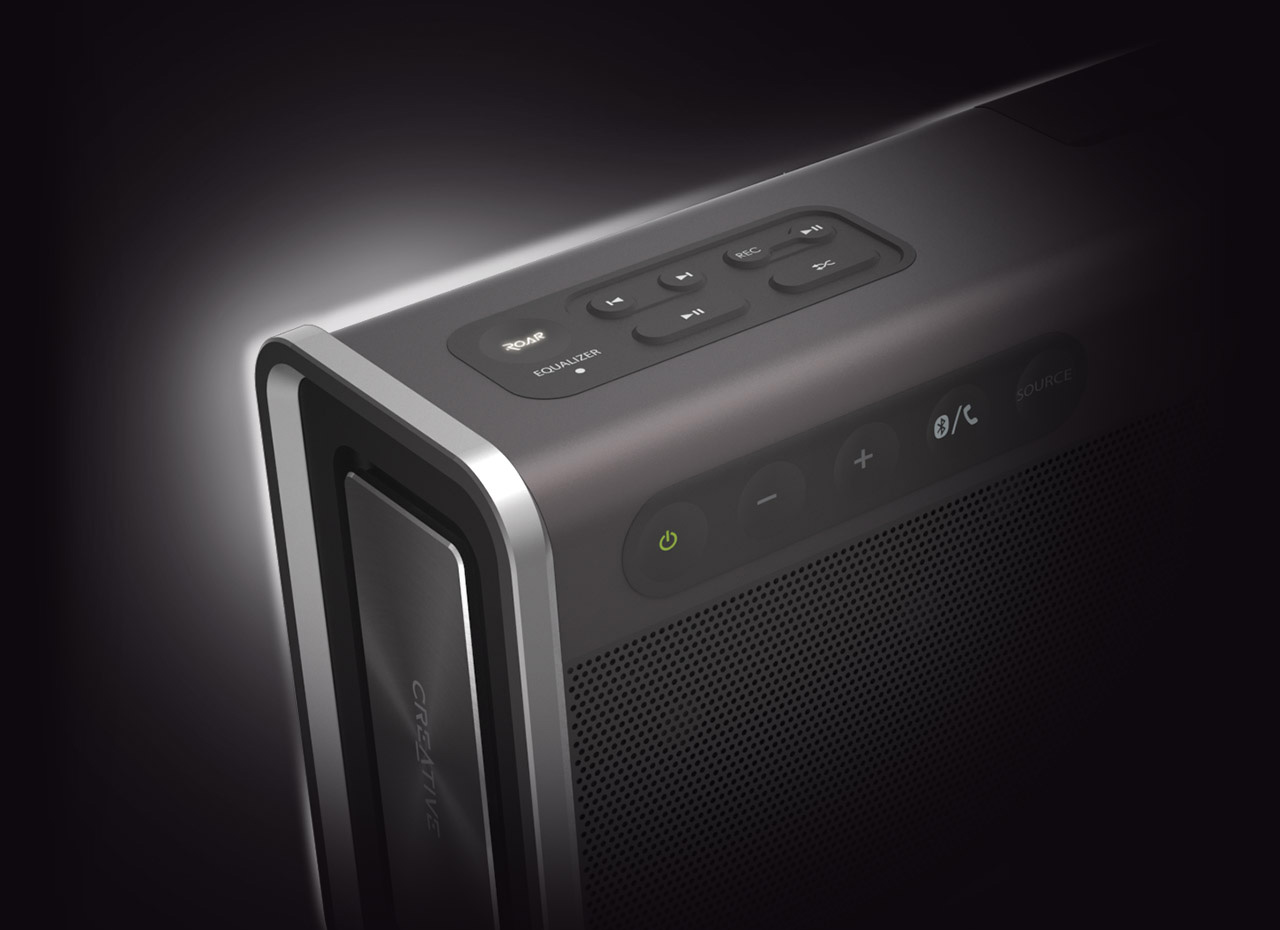 Equalizer: It Tunes to a Sound Profile Uniquely Yours
The Equalizer mode allows you to customize the sound of iRoar Go to your listening preferences. This mode also provides a variety of expertly tuned presets for you to choose from.
Download the Sound Blaster Connect app to explore the endless possibilities of the Equalizer mode.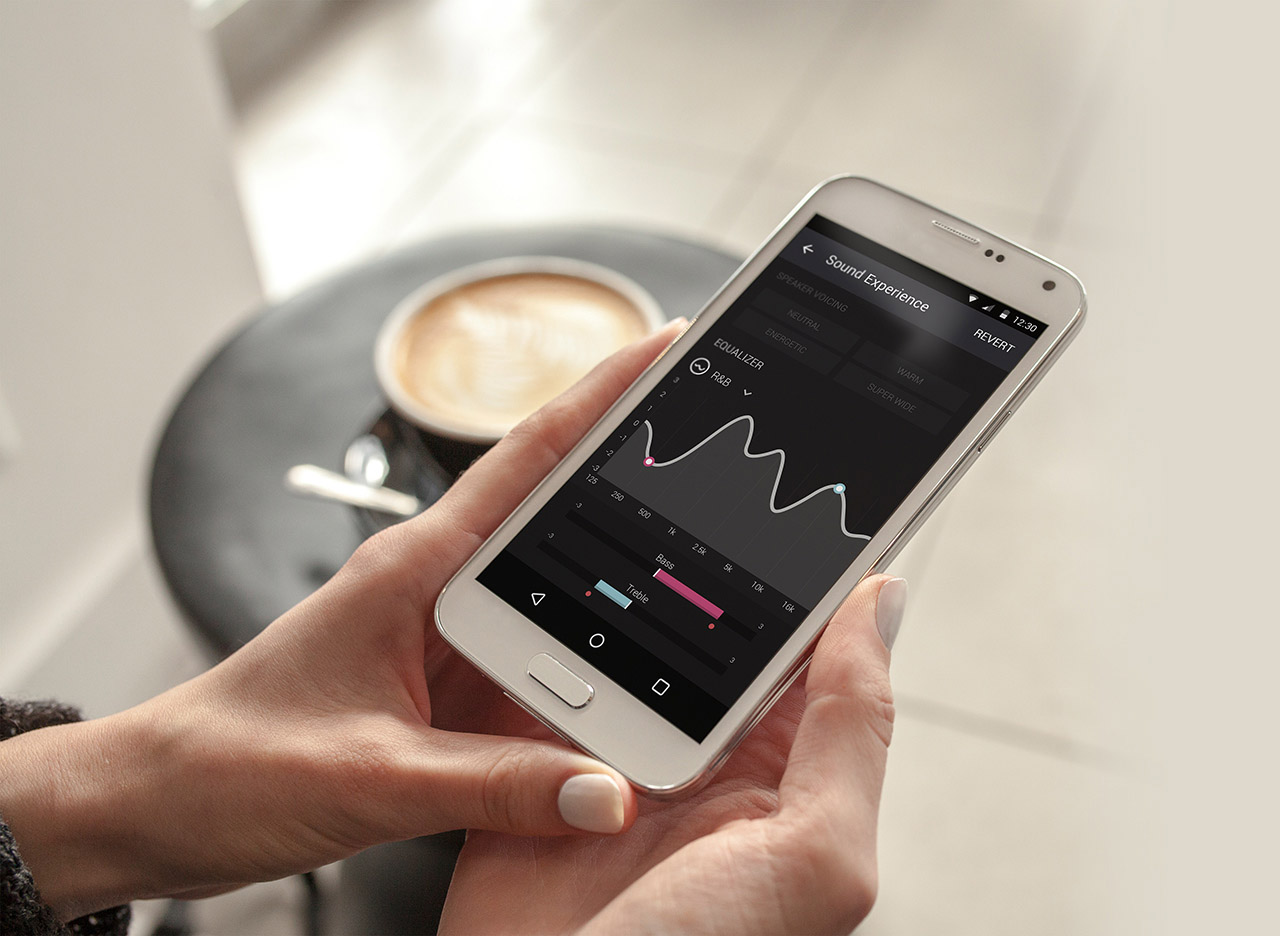 DESIGN
An Award-winning Design
The iRoar Go is recognized for its well-thought design that earns itself the Red Dot Award 2016. The speaker has upped the ante by packing all that engineering goodness for great, balanced sound, in a form so small that's unprecedented by others. With a simple user interface, durable material selection, and an IPX6 rating, the speaker certainly has set a benchmark for many to follow.